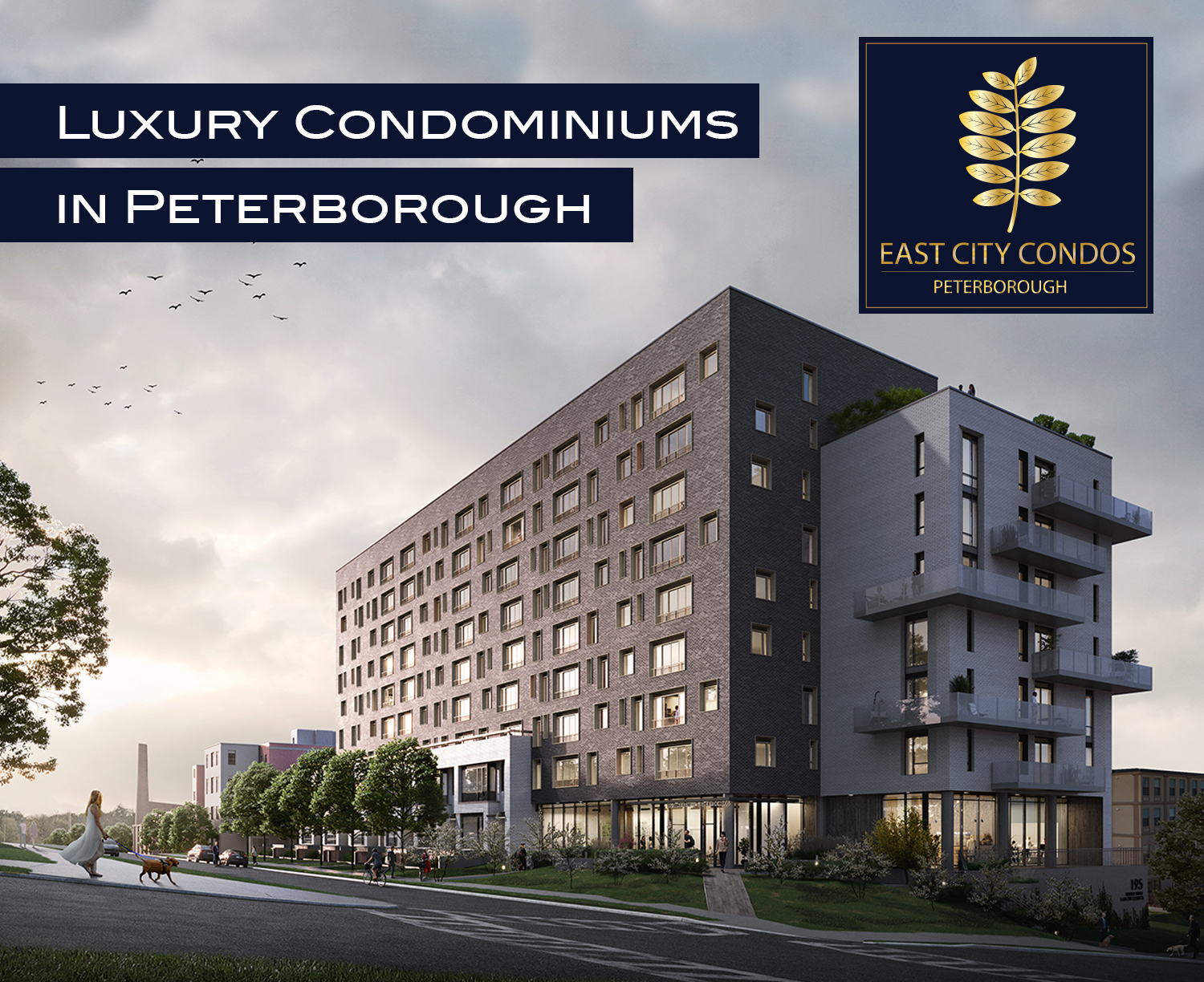 Suite of the Month
The Ashburnham Penthouse Suite #907 represents the pinnacle of luxury condominium living in Peterborough. At over 1600 square feet, the space feels airy and relaxed, with spectacular city views at all hours of the day. Boasting a large, fully equipped chef-inspired kitchen, two spa-like luxury bathrooms, and three separate full-size living areas, the Ashburnham Suite feels more like a detached home than a condominium. Add to that a secluded mezzanine area perfect for a home office and a private rooftop patio with direct ensuite access ideal for entertaining friends and family. 
Suite 907 The Ashburnham is the most incredible condominium suite ever to be offered to the Peterborough real estate market. If you are a person who wants the best, strives to be at the top, and wants to live in something elegant, luxurious, and unique – look no further; suite 907 The Ashburnham is perfect for you. 
A Most Remarkable Setting
The grand waters of the Otonabee River, part of the Trent-Severn Waterway, bisect the City into two communities that spread east and west from its shoreline. The East City rises above the downtown, affording breathtaking views from many places. Peterborough is a thriving gateway to the Kawartha Lakes recreational playground, enjoyed by residents and visitors of all ages. The Kawarthas are renowned for being home to numerous lakes and rivers, connected by the Trent-Severn Waterway, which links Georgian Bay with Lake Ontario. Peterborough's natural setting is beautifully unveiled in all seasons.