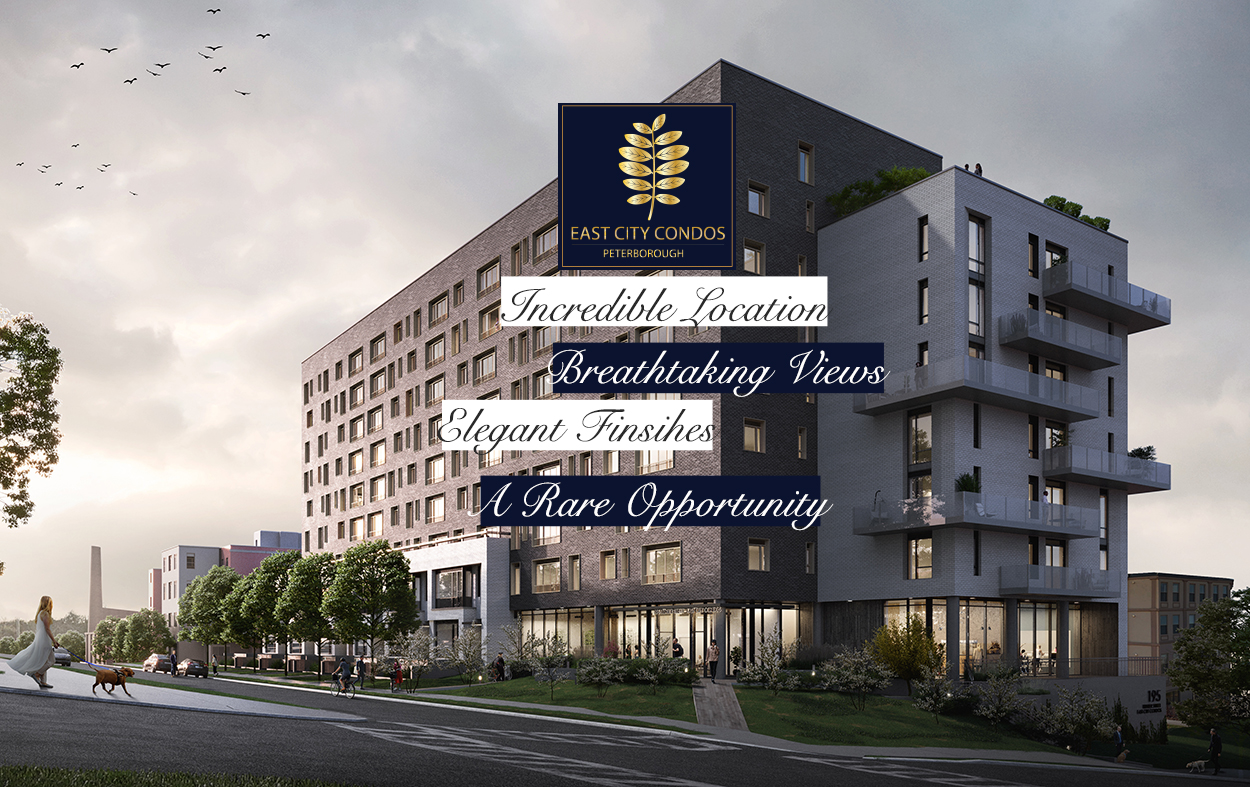 NOW AVAILABLE
Our showroom remains temporarily closed, however, WE ARE OPEN. If you want to learn more about East City Condos please email brandon@eastcitycondos.com to schedule your Virtual Showroom Experience!  We can discuss pricing, review options, floor plans, and even "virtually tour" our showroom.  We can meet over the phone or via Zoom video conferencing. 
50% SOLD OUT
Great suites are available in a variety of sizes act now before it's too late. 
Peterborough's Premier Luxury Condominium
One, Two, & Three Bedroom Suites Available. Starting From The Low $300's To Over 1 Million.
Download Current Price List
Experience our showroom in 3D Virtual Reality.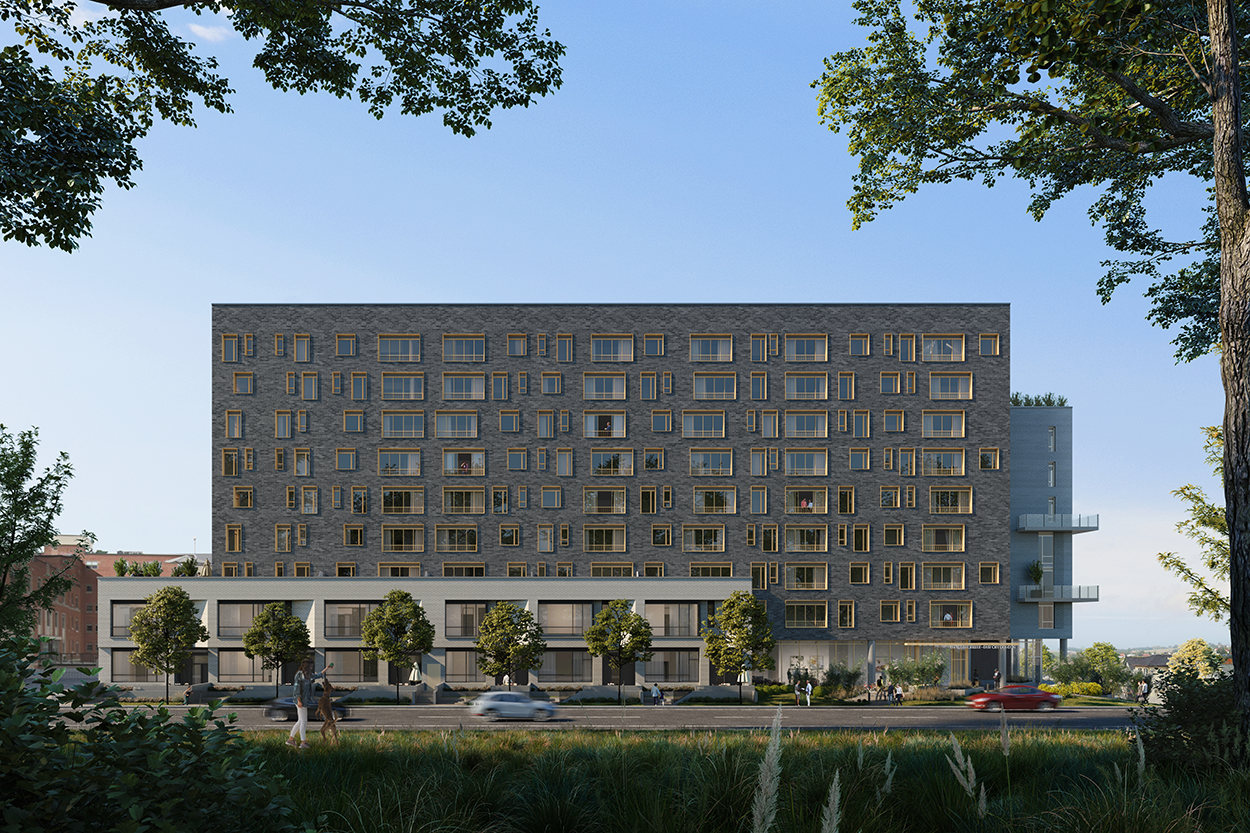 Elevated Living 
Situated in an idyllic setting kilometres from Toronto's urban frenzy, East City Condos will rival the GTA's most upscale offerings. A new addition to Peterborough's skyline, East City Condos will rise to 9 storeys. East City Condos is a contemporary interpretation of the original hospital legacy of masonry architecture. Visual interest is enhanced by the deft placement of windows, balconies and juliet balconies. An interplay of light brick with a concentration of charcoal brick and a high wall-to-window ratio, East City Condos is destined to become a landmark building within a residential neighbourhood.
East City Condos
The future site of East City Condos
A Most Remarkable Setting
The grand waters of the Otonabee River, part of the Trent-Severn Waterway, bisect the City into two communities that spread east and west from its shoreline. The East City rises above the downtown, affording breathtaking views from many places. Peterborough is a thriving gateway to the Kawartha Lakes recreational playground, enjoyed by residents and visitors of all ages. The Kawarthas are renowned for being home to numerous lakes and rivers, connected by the Trent-Severn Waterway, which links Georgian Bay with Lake Ontario. Peterborough's natural setting is beautifully unveiled in all seasons.